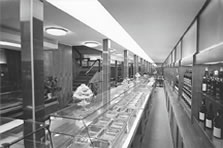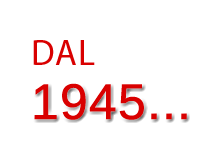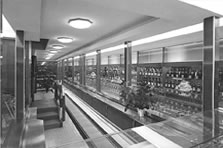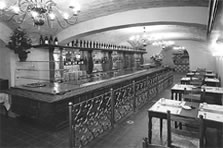 Family's passion since 1945 saw our artisans to produce quality furniture and accessories to decorate with style and taste any kind of public place.

Ever since we have persevered in the search for technical solutions ever more innovative and expanded our staff over time, however, preserving the accuracy of craftsmanship and quality of service, from more than sixty years, support our customers in furniture and into the renovation of rooms.

A passion that has seen successive generations of architects and craftsmen united to produce solutions customise to each client and any type of public place.

This passion has led the company to acknowledgements such as PREMIO NAZIONALE OSCAR DELL'ARREDAMENTO and l'Aquila Expo CT into and a network of stores made not only throughout the country but also into foreign markets with the professional skills that we provide.
BAR PASTRY ICE-CREAM PARLOUR CAFÉS BAR-RESTAURANT PUB BREWERIES PIZZERIA BAKERIES GROCERY CHEMISTS GIFTS FOOD LOTTERY OFFICE TOBACCONIST'S SHOP CLOTHING TOYS SEASIDE RESORT