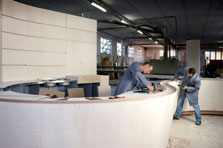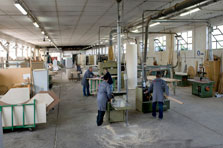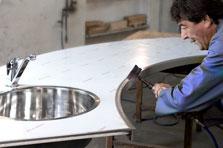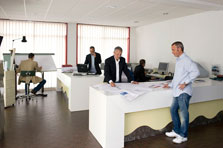 The long experience in the market brought our firm to specialize in providing tailor-made furniture for every kind of business solution and exhibition.

Our interior decorations, as well as from many years of experience, created by the continuous search for innovative materials, the cutting-edge design and craftsmanship ensure that furniture and accessories that combine quality and design suitable for all situations.

Thanks to a highly qualified staff and a network of external collaborators, the experience, results in a complete service that can assist the customer in all interior design, implementation and post-sales assistance for this Concerning the field of refrigeration and equipment.

Our customer technical service department is at your disposition to discuss and find the perfect solution to any problem, our estimates will complement in the choice of solutions and materials best suited to your budgets and your requirement of exibition.

Our client can look to individualized attention to 360° and business presence after the installation.
BAR PASTRY ICE-CREAM PARLOUR CAFÉS BAR-RESTAURANT PUB BREWERIES PIZZERIA BAKERIES GROCERY CHEMISTS GIFTS FOOD LOTTERY OFFICE TOBACCONIST'S SHOP CLOTHING TOYS SEASIDE RESORT